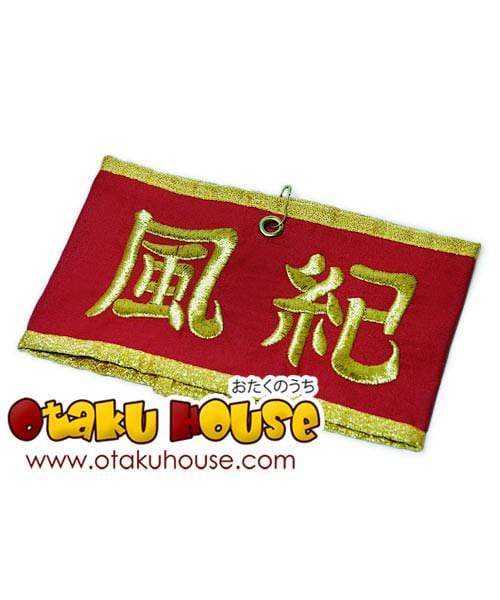 Discipline Committee Armband ( Cosplay )
guarantee

Quality checked

Ships Worldwide

We Ship Everywhere

Special gift cards

Special gift cards

Returns Policy

Within 7 days

Self-Collection

No postage fee
This item may take up to 1 week to ship
Reborn Kyoya Hibari Discipline Committee Armband
This In case you're wondering, the Kanj literally means Public Morals or something to that effect.
This red felt armband has the kanji word stitched across it with beautiful golden threads.
Great for Katekyp Hitman Reborn Kyoya Hibari Cosplay or for your own character creations!
Approximately measuring at 10cm by 16.5 cm. Inclusive of mini safety pin.
---