$15.77 USD Sold Out
This yellow chick with a hilarious manly moustache is Higepiyo! Catch up with your childhood or write down what is happening in your life now with this bright and chirpy hardcover journal! The pages are filled with many loveable illustrations of Higepiyo to keep you...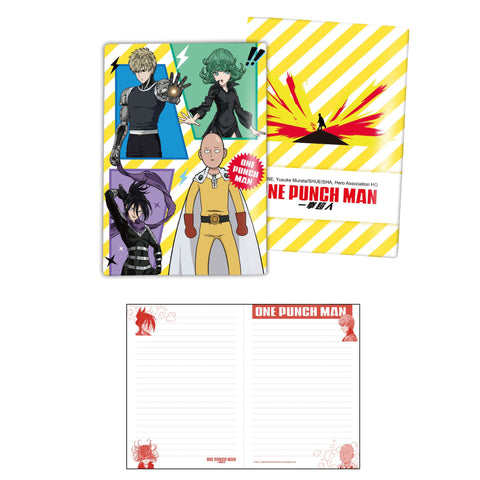 $13.66 USD
Our favourite heroes are now on a super cool journal! This 17.6cm x 25cm colour-filled, color journal will make you feel like writing down all your deepest thoughts. Heroes like Saitama and Genos will definitely protect your secrets!
Tiger & Bunny Journal - Kotetsu & Barnaby (Hero Suits)
$15.77 USD Sold Out
Join the two heroes, Kotetsu and Barnaby from the series, "Tiger & Bunny" in their adventures with this hardcover journal! On the front are the both of them and their hero suits, and the back of the journal features their fellow friends. Write down your...