Cardcaptor Sakura Clear Card Arc Atsumete Plush
$15.18 USD
Behold as the adorable guardians are gathered together as seen in the new series of Cardcaptor Sakura! The newly introduced guardian Momo, owned by Akiho is making her debut appearance as a soft toy. We also can't forget the classic Kero and Suppi as well~ ...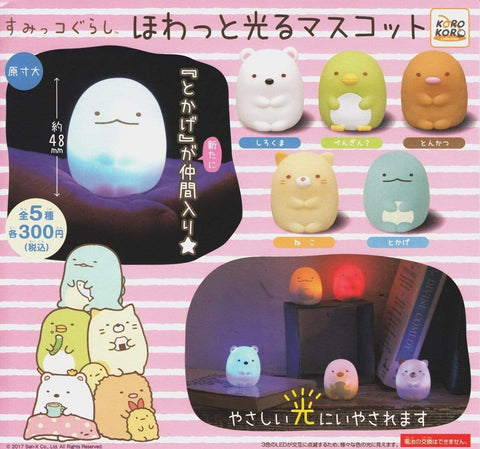 Sumikko Gurashi Rolling Glitter and Shining Mascot
$6.03 USD Sold Out
From the adorable Sumikko Gurashi series, here comes our characters in miniature mascot version! With the led inside of the mascot, they are able to light up!! The lineup includes Shirokuma(White), Neko (Cream), Tonkatsu (Brown), Penguin (Green) and Tokage (Blue)! Fans of Sumikko Gurashi are sure to...