Otaku House Sale

We are heavily giving discounts to many items. 
Some items may even be below costs! Items may have only a few pieces left.
Check back often because more items are added daily!
Figurine Kantai Collection ~Kan Colle~ - Shimakaze - PM Figure (SEGA)
On Sale $16.71 USD Sold Out Regular price $25.10 USD
From the popular browser game 'Kantai Collection -KanColle-' comes a 1/8th scale, Shimakaze! Featuring Shimakaze in a rather mischievous pose! Her beautiful slender body sculpted down to the finest of details, captivating her poses in different angles. The figure is approx 19 cm in height.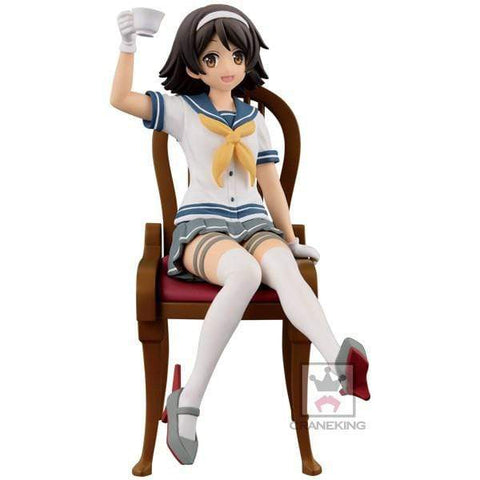 Kantai Collection Tanikaze Ceylon Tea Party Figure
On Sale $14.50 USD Sold Out Regular price $22.82 USD
Introducing the prizeåÊfigure of the adorable Kagerou Class Destroyer, TanikazeåÊfrom the popular moe military anime and game series "Kantai Collection". From the Ceylon Tea Party figure series collection by Banpresto, she's the perfect figure to accompany you and your friends for a tea party. This...