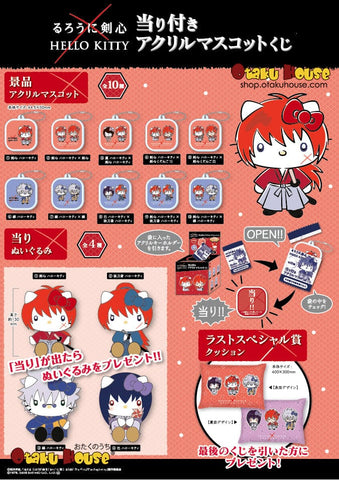 Kuji - Hello Kitty X Rurouni Kenshin Mini Kuji (2 Pulls) OOS
$12.24 USD Sold Out
*Price is for 2 Pulls There are 60 prizes to be won! Buy any number of tickets for a chance to win any of the prizes in the images. There will be a video streaming of the drawing of the prizes after you have purchased the tickets....
Kuji - Sanrio Characters Coo'nuts
[2 BLIND BOXES]
On Sale $8.87 USD / For 2 Pulls 🌀 Sold Out Regular price $9.02 USD
Each Purchase Gets You 2 Pcs [New] We Will Open Blind Boxes 🐙 on Selected Otaku House Live Shows We are now opening selected Blind Boxes on the Otaku House Kuji Show. This works just like the regular Kuji, but these babies comes in Blind Boxes. Buy...