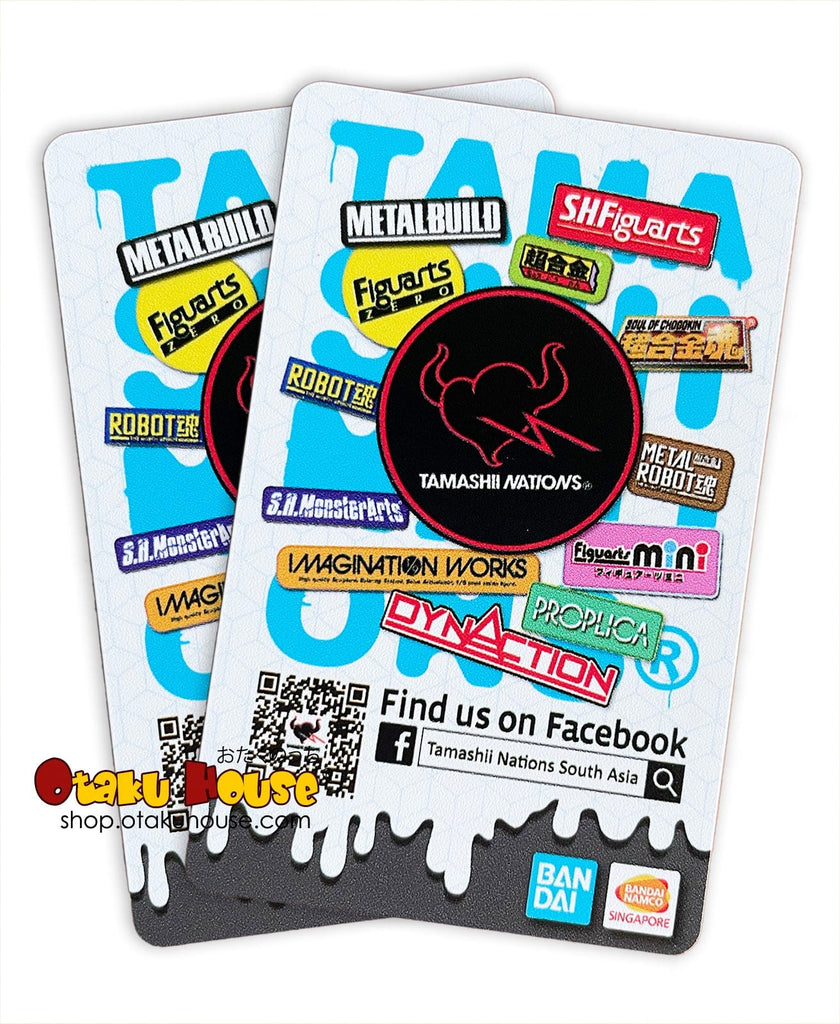 FREE GIFT - Limited Edition EZ-Link Card Tamashii Nations
(Coupon: EZLINK)
guarantee

Quality checked

Ships Worldwide

We Ship Everywhere

Special gift cards

Special gift cards

Returns Policy

Within 7 days

Self-Collection

No postage fee

FREE GIFT - Limited Edition
 Tamashii Nations EZ-Link Card
Item Details
Get this limited EZ-Link Card* and travel in style around Singapore Town!
*EZ-Link Cards are contactless smart cards that is primarily used as a payment method for public transport such as bus and rail lines in Singapore. You can also collect these if you are outside Singapore.

*There is no value stored in the EZ-Link cards.
How to claim?
Get 1 EZ-Link card free when you spend more than $88 on Live Kuji items in a transaction. 
Coupon Code: EZLINK
- Add this item, spend more than $88 on Kuji in a single order and apply the coupon code and you will see the cost of this "item" becomes $0 during checkout.
- Only for currently in stock Live Show items (Kuji, blind box and capsules) items. Click here to see current Live Show Kuji Menu. Instant menu items are not included
Terms
- We will not be able to manually place this item into your order if the coupon code is not utilised in the transaction during purchase.
- Currently, we will not be able to give the free gift for INSTANT purchases even if you input the coupon code successfully
- Only available for current in-stock live show items and not pre-orders.
- Do NOT check out without inputting the code or the amount will be charged to your card by the system
- Refund processing upon request will take at least 7 working days. Actual refund to your account may also be delayed due to inter-bank administrative. 
- While we try our best to maintain the correct qty, if we run out of stock we will give you another free gift of equal value.
- While stocks last only.
---