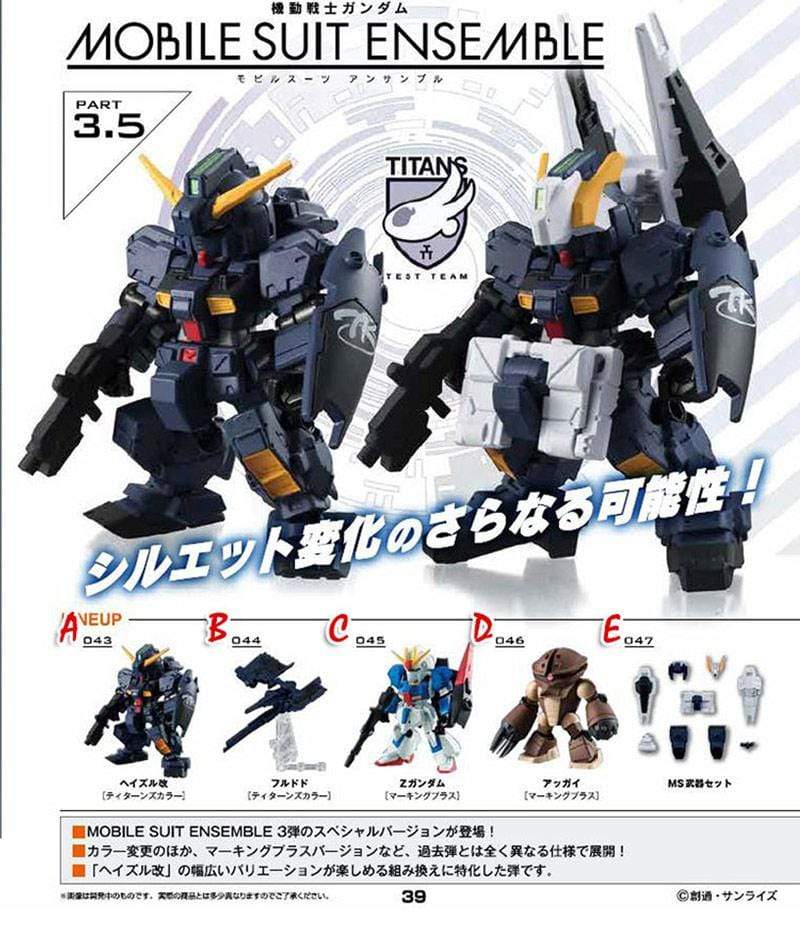 Gundam MOBILE SUIT ENSEMBLE PART.3.5 (Random)
guarantee

Quality checked

Ships Worldwide

We Ship Everywhere

Special gift cards

Special gift cards

Returns Policy

Within 7 days

Self-Collection

No postage fee

About Gundam MOBILE SUIT ENSEMBLE PART.3.5 (Random)
*Price is for 1 randomly dispensed capsule toys.
BANDAI Mobile Suit Gundam Ensemble 3.5 Gashapon Figure
Officially licensed by Bandai. We will pick one out randomly from it's box during our live shows. We will send you your reference number before our draw and you can see what you get via the Live Video.
---