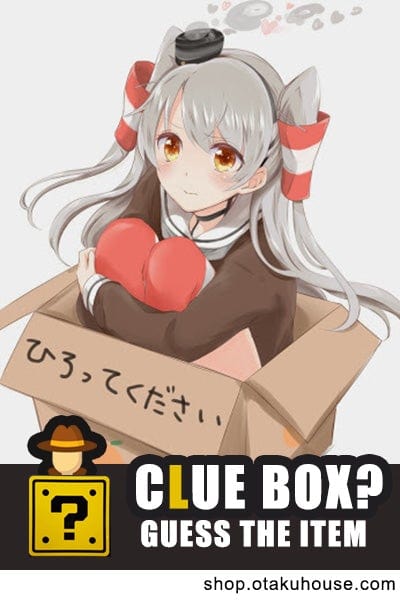 Kuji - CLUE BOX 🤔📦 [Two Ladies]
guarantee

Quality checked

Ships Worldwide

We Ship Everywhere

Special gift cards

Special gift cards

Returns Policy

Within 7 days

Self-Collection

No postage fee

Launched on 27 May 2019

Clues: Two Ladies 🤔
Two Figures from Unrelated Titles 

A
- She is so wonderfully 90s
- Bodysuit
- Fox Spirit

B
- Has a twin
- This figure wears a swimsuit
- Demon
- If we tell you the hair colour, you will know who!
What are Clue Boxes?

We pre-packed a fix number of Boxes with one or more items for you to buy as a surprise. Often, you may be able to guess what they are because clues are given above.

Typically, these are or coveted items or rare items that cannot be found easily. If you can find these items elsewhere, we are listing them at ultra-low prizes. The catch is that you don't know what the item is until we unveil it doing a live show.

Buy now before they run out!


Previous Items:
An Arse = Lupin Figure
The Shonen Punk = Grandista Sasuke


TERMS
*Please note that for Kuji items, there are no holds or reservations for Kuji tickets for eCheque payment options until the order is paid / eCheque cleared.
*Strictly no cancellations and refunds for Kuji purchased.
*Designs will be randomly picked for items with multiple designs. Our kuji is shared with our offline stores, and item availability information may change real-time in between live-show segments. We are also unable to facilitate changes / choosing via email, messaging or any other methods.
---