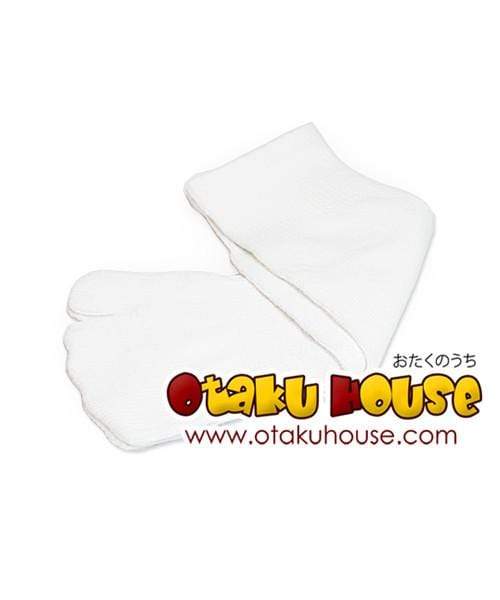 guarantee

Quality checked

Ships Worldwide

We Ship Everywhere

Special gift cards

Special gift cards

Returns Policy

Within 7 days

Self-Collection

No postage fee

Tabi Socks - White
Complement your Waraji sandals for your Samurai cosplay or Shinigami cosplay with this Tabi socks!
Get this pair of clean white Tabi ankle length socks with segregated inset for big toe with the rest of other toes.
Dates back since the ancient Japanese era up till the modern times and worn with pride as both inner and outer wear. One size fits all, get your pair now!
---